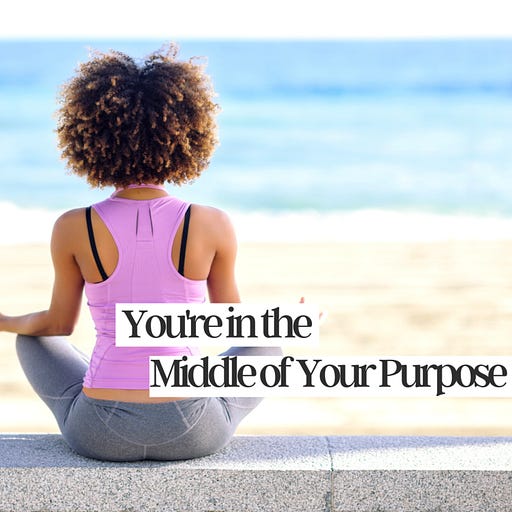 Dec 11, 2020 • 56M
You Are In The Middle Of Your Purpose: How To Stop Being Lost And Find Your Life's Meaning with Melvin Nix | Episode 10
Holistic Registered Dietitian Dalia Kinsey created Body Liberation for All as a resource for QTBIPOC folks who are ready to become the happiest version of themselves, using healing tools tailored for BIPOC and LGBTQIA+ folx. Since wellness is multi-factorial each season covers a broad range of tools (sexual expression, indigenous medicine, mindfulness etc.) for the pursuit of happiness. Special guests and healers join throughout each season to share their journeys to inner peace and fulfillment.
Are you feeling lost and uncertain? Have you wasted time, energy, and resources trying to find clarity and meaning in your life? In times like these, it's vital to know who you are, why you're here, and what you should be doing.   Melvin Nix has literally written the book on finding your purpose and living a meaningful life. 
Melvin D Nix is a spiritual teacher, certified reiki master, and energy healer. He is an author, motivational speaker and currently hosts a weekly broadcast called "Putting On The Pneu You," Where he teaches how to transform your life by living through your spirit. His purpose is to teach universal spiritual concepts and principles in an easy to understand format so that anyone can apply them and see tangible results in their daily lives. 
This episode we discuss
🔥how to find your purpose
🔥finding answers in silence
🔥learning how to hear your own voice
🔥learning to manage loved ones that can't understand your purpose
Episode Resources
Decolonizing Wellness: A QTBIPOC-Centered Guide to Escape the Diet Trap, Heal Your Self-Image, and Achieve Body Liberation
Connect with Melvin
"You Are In The Middle Of Your Purpose" https://amzn.to/2FyIK3a